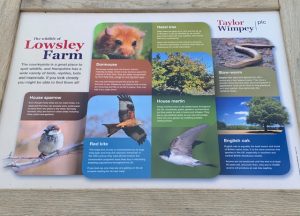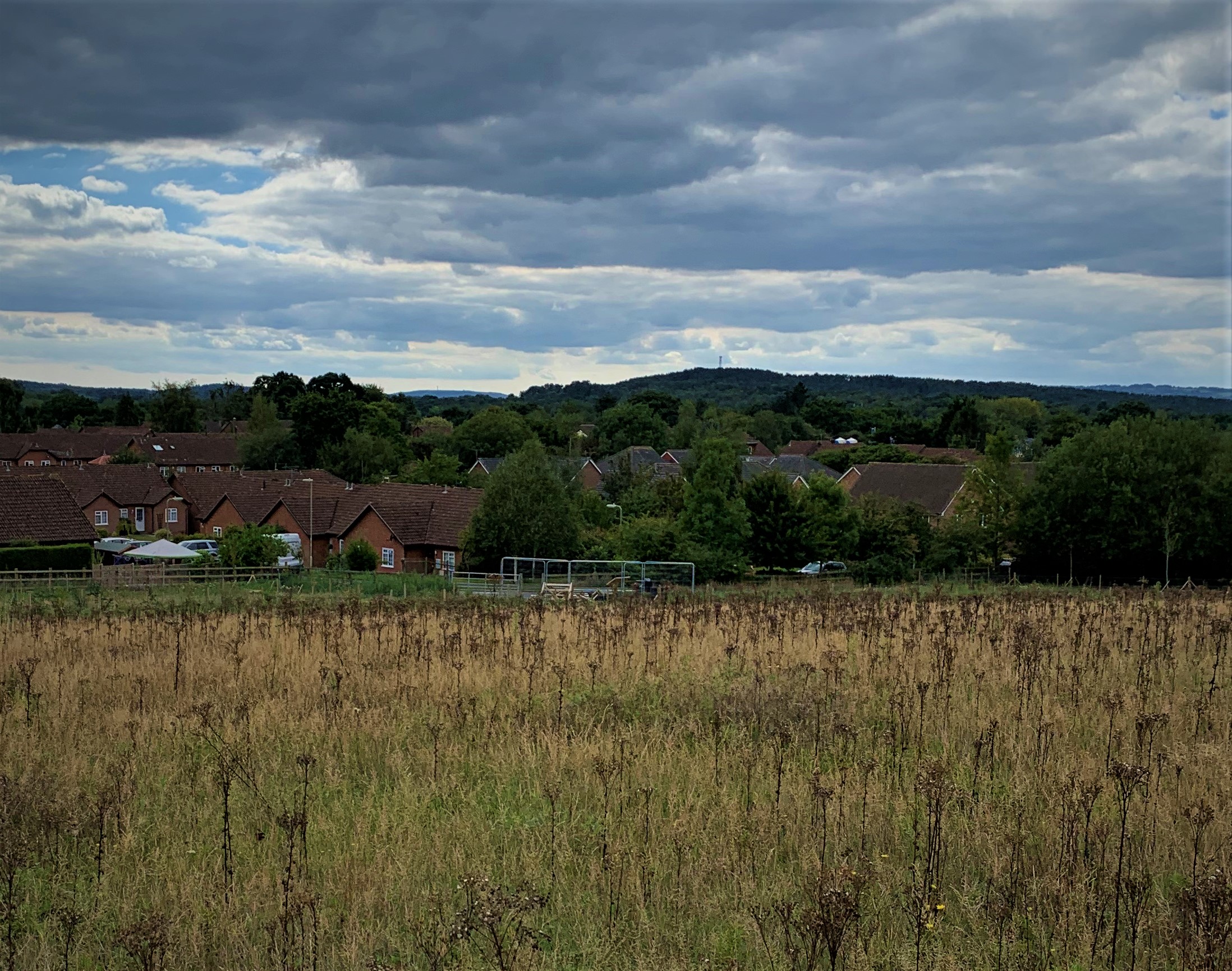 A relatively new accession to our village's open spaces. Generously donated and planted for the next generation to enjoy!
A gently – undulating, easy walk around wide a open space laid out with random paths; walk in any direction you choose, or stop a while to enjoy the views and the wildlife of our countryside.
This walk starts at Lark Rise, To get there from the Royal Anchor in The Square go along Longmoor Road until you reach The Avenue on your right, or along Headley Road until you reach the opposite end of The Avenue on your left. Turn into The Avenue at either of these points and continue straight until you come to the junction with Lark Rise. Walk along the straight section of Lark Rise, past a lay-by and several pretty bungalows on the left. Straight ahead go through metal gates opening onto fields. The opening leads you towards a steady walk on fairly even gravel paths surrounded by newly planted Oak and Hazel trees with shrubs and wild grasses for ground-cover . Before you decide which way to go, read the nature board, which promises sightings of door-mice, slow-worms and red kites. Look up and straight ahead to see a beautiful mature Oak tree, one of many skirting the land.
Having surveyed the surrounding area, from here you have the freedom to wander left or right, or rest a while on the benches dotted around the area. Stretches of pathways run right around the perimeter of the area, as well as criss-crossing at random.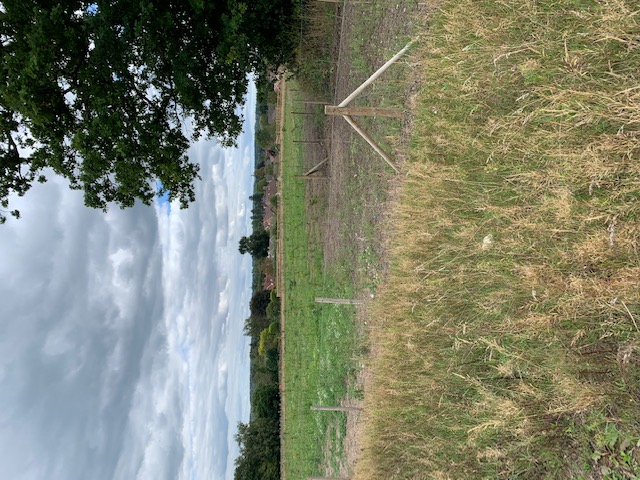 We hope you enjoy this walk, whichever route you choose. Glenys Kirkpatrick, Joan Finney, Val Gaskin, volunteers. Pictures – Val Gaskin
We'd love to come back in ten years time to see the changes that have been made!
Go back to COUNTRY WALKS