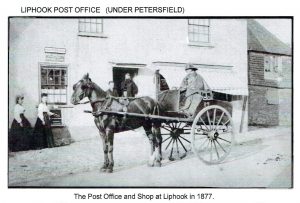 Note the subtle differences in the shop and its surroundings. In this right hand photograph there is one of Liphook's Grade II Listed treasures. Can you guess what it is? It has its own special name too! Do you know what its called?
Over the years the shop has traded a wide range of merchandise, including radios and tv's (Cuttings & Sons), Greathurst Carpets, Liphook Sports, Bennetts Outfitters as well as housing a barber's shop and a tea room.
Later the shop became known as INWOOD STOVES AND FIREPLACES.
It is currently undergoing substantial refurbishment and is to be called
THE OLD POST OFFICE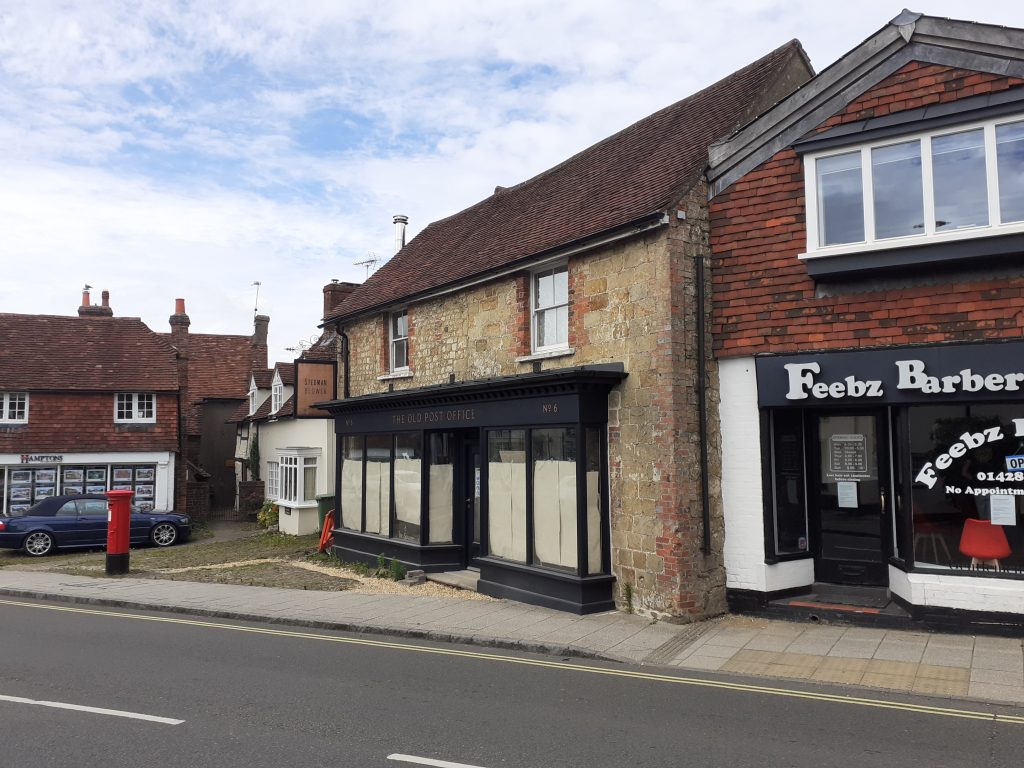 we are endeavouring to improve the quality of these poster photos. However, they can be seen in the window of The Old Post Office, 6 The Square, Liphook with details of the development.
If you have any memories of this old building please email us at liphookheritage@gmail.com
This piece has been written during lock-down with verification from our digital Archive.
You can purchase our book, 'Liphook Shops Remembered' by Ian Baker, and we will post or deliver it to you.
For all of our books see our 'For sale ' page